From CBR.com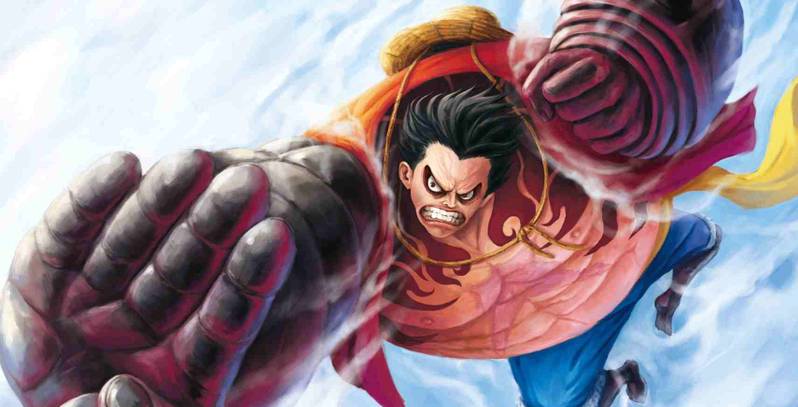 Naruto is the main protagonist of Masashi Kishimoto's famous manga which is also known as Naruto. Naruto started an outcast with no person to call his own. He was detested by the villagers as he was the jinchuriki of the Nine-Tails, which had almost destroyed the entire village.
But, after Iruka acknowledged Naruto, everything began to change. He trained a lot and went through several ordeals in order to reach the very top. Even though Naruto is one of the strongest characters in the series, he still has a childish side. In this post, we will be discussing five anime characters that Naruto would hang out with and five he would hate.
10

WOULD: LUFFY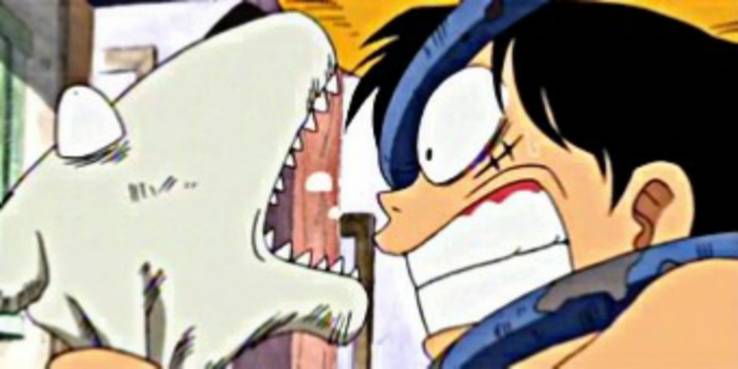 Eiichiro Oda and Masashi Kishimoto were rivals for quite a long time. The two went head to head for the crown of the most popular series. Despite their rivalry, the two have a lot of mutual respect for each other. Luffy is the main character of One Piece and he is goofball just like Naruto. Both love to eat food and they won't miss out on any chance to consume good food. As we all know that Naruto frequents Ichiraku Ramen, I can totally see both of them hanging out together at the place. Also, both of them prefer not to get involved in any fights and they would rather sit back and relax.
9

WOULDN'T: VEGETA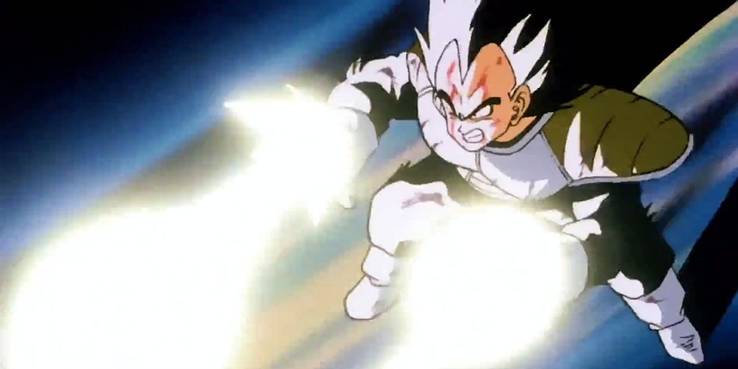 The Prince of All Saiyans, Vegeta is next on our list. He is the rival of Son Goku from Dragon Ball. Vegeta is a battle fanatic. It would be fair to say that he lives for fighting. Vegeta has a lot of power and he has fought many strong enemies throughout the series. Vegeta and Naruto are two very different characters with different personalities. Naruto likes to fool around and have fun, while Vegeta would rather spend his time training and improve himself. Naruto likes people who like to have fun and he definitely wouldn't enjoy hanging out with Vegeta.
8

WOULD: SAKATA GINTOKI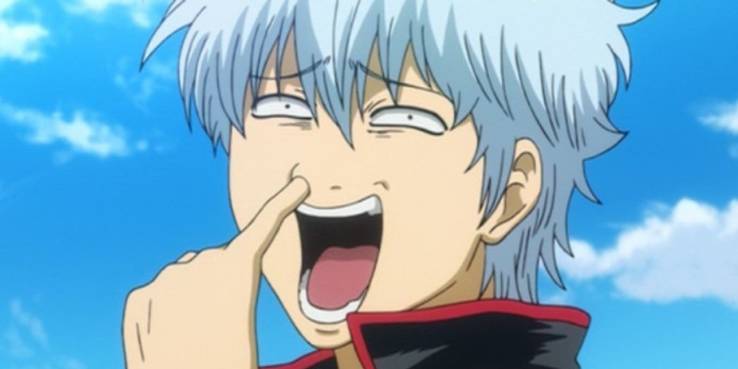 Sakata Gintoki is one of the few characters that everyone would like to hang out with. Gintoki is the main character of Gintama. He is one of the funniest anime characters. Gintoki is a complete fool and he loves sweets.
He absolutely adores strawberry milk and there is only one thing that he loves more and that are his friends. Gintoki and Naruto would easily get along and they would easily develop a very strong bond in a short period of time.
7

WOULDN'T: GUTS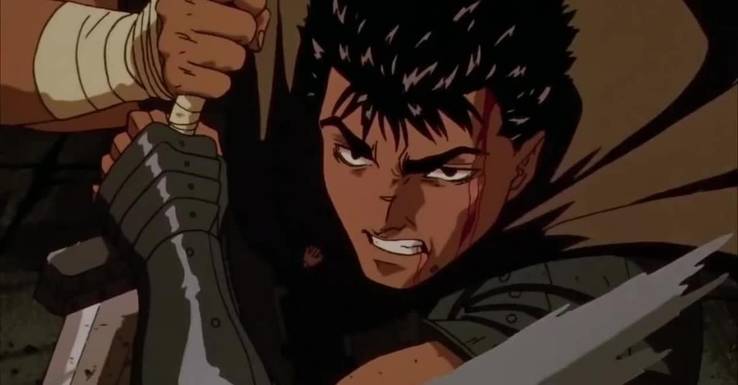 The famed 'Black Swordsman' is next on our list. Guts is arguably the best-written character in manga history. Guts' character development is perfect and the reader can easily bond with him. Guts liked to do stuff on his own and he didn't want anyone to tag along with him because their lives would be endangered. Guts has only one goal in mind and that is to defeat Griffith and exact revenge on him. Guts' personality would make him push Naruto away if he tried to befriend him. Naruto wouldn't want to go through the Sasuke saga once again, so he would pass on hanging out with Guts.
6

WOULD: MELIODAS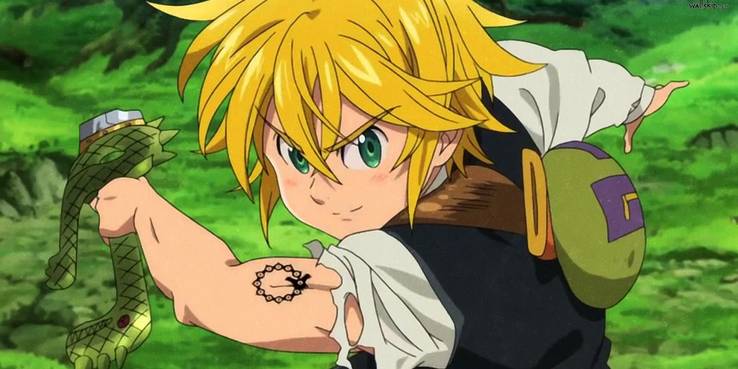 Meliodas is the main protagonist of Nakaba Suzuki's Seven Deadly Sins. He is the leader of the Seven Deadly Sins, which is a group of elite knights that serve the King of Liones. Meliodas is full of mysteries and a lot of stuff about him is still unknown. Meliodas likes to drink and hang out with his friends. He is also a pervert like Naruto(when he was young). So, the first thing that the two of them would do is peek into a women's bath. The two also have incredible power and it would really awesome to watch the two fight someone together.
5

WOULDN'T: RAY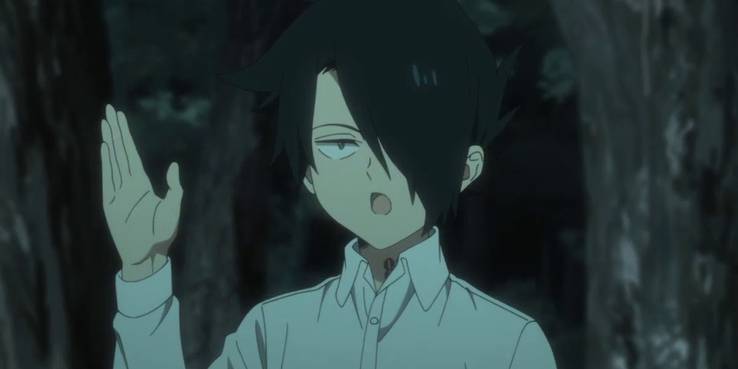 Ray is one of the main characters from The Promised Neverland. He is a genius in his own right and he is capable of making difficult decisions.
Ray is a brainbox and he is usually immersed in books and trying to learn about different kinds of things. Ray is a quiet type of person and is the exact opposite of what Naruto is like. Naruto, as we all know, is an energetic person who does crazy things like annoying people and etc. Ray isn't like that and it is the reason why Ray won't hang out with Naruto.
4

WOULD: SAITAMA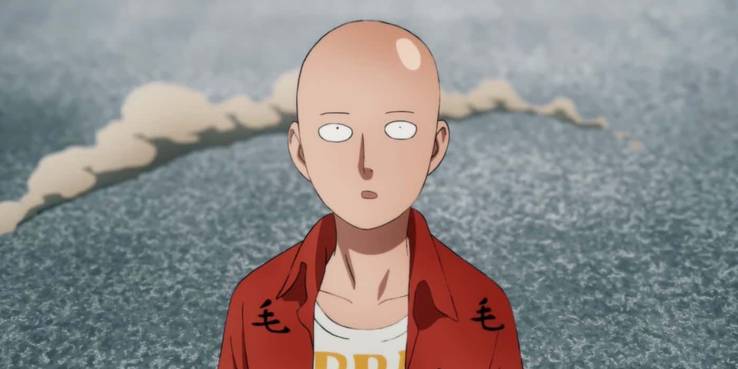 Saitama or The Caped Baldy is the main protagonist of One Punch Man. He is one of the most powerful characters around. Despite being so powerful, Saitama is a very funny character. It comes as a surprise to many people that such a powerful character can be hilarious. Most of the people think that Saitama is not powerful at all and they think that he is really ordinary, but that is what's so great about him. It really feels that Naruto and Saitama can hang out together. Naruto and Saitama are usually low on money, so maybe they could share a bowl of ramen together.
3

WOULDN'T: SUNNY
Sunny is one of the four Gourmet Kings. He is one of the main characters in Toriko. Sunny has a rather eccentric personality and most of the people have a tough time dealing with him. Sunny's definition of beauty is very different from most people. Also, he uses his hair to scan his opponents, which can be really creepy if you're meeting Sunny for the first time. Sunny is not a bad character by any means, but Naruto would only hang out with him if he is forced to do so. Otherwise, there is no way that Sunny and Naruto can hang out together.
2

WOULD: JOSEPH JOESTAR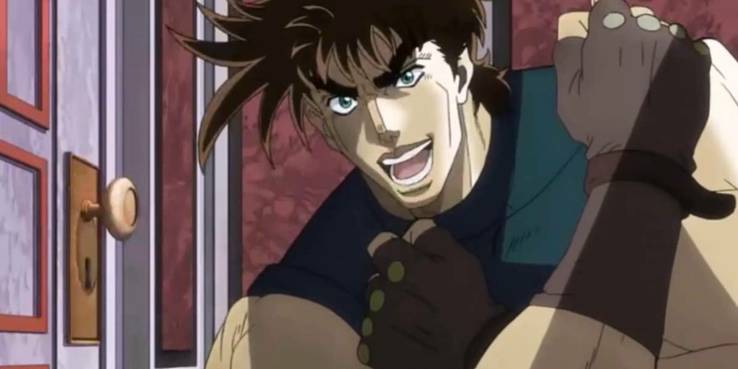 Joseph Joestar is the main character in JoJo's Bizarre Adventure: Battle Tendency. He is an expert at using Hamon. He also possesses a stand called Hermit Purple. It may not be a strong stand, but Joseph makes full use of it. He was able to defeat the Pillar Men with Hamon and his wits. Even in Stardust Crusaders, he played a crucial role. Joseph knows when to run away from a fight as we have seen already. He has provided JoJo fans with some of the most memorable memories. Naruto would absolutely love to hang out with Joseph Joestar.
1

WOULDN'T: KARMA AKABANE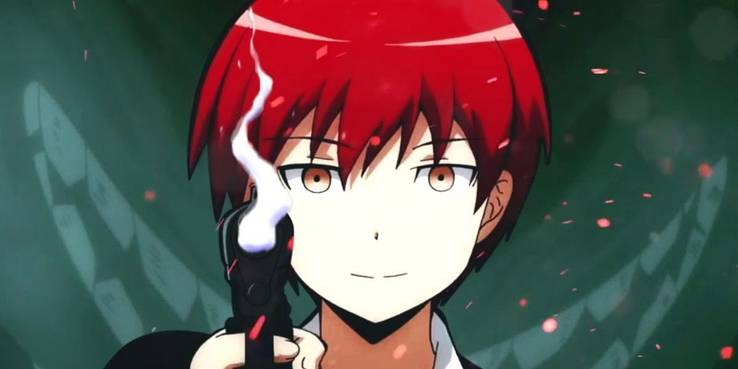 Karma Akabane is one of the main characters from the series that is called Assassination Classroom. He is a laid-back person who is always trying to any person's life a living hell which he does with his evil mind. He has an attitude that gets on most people's nerves which is one thing that Naruto hates. Naruto is a good person but he hates people who have an arrogant attitude, and Karma is always full of himself because of that both of them won't get along with each other.